Trust Investment Oversight Program
Collaborating with you, we formulate a best plan that fits the core areas you need to cover.
Review the Trust Company's policy & procedures specific to investment reviews and assess with your compliance team
Identify respective population of Trust and/or Companies to be included
Review due diligence files of appointed asset managers/advisors
Agree the mechanics of program implementation and maintenance
As a client of 64NW you benefit from our close working relationship which sees us as an extension within your office and team rather than an outsourced function. This is radically different approach that over time will see the acumen of your team grow, enhance end client experiences and create value add.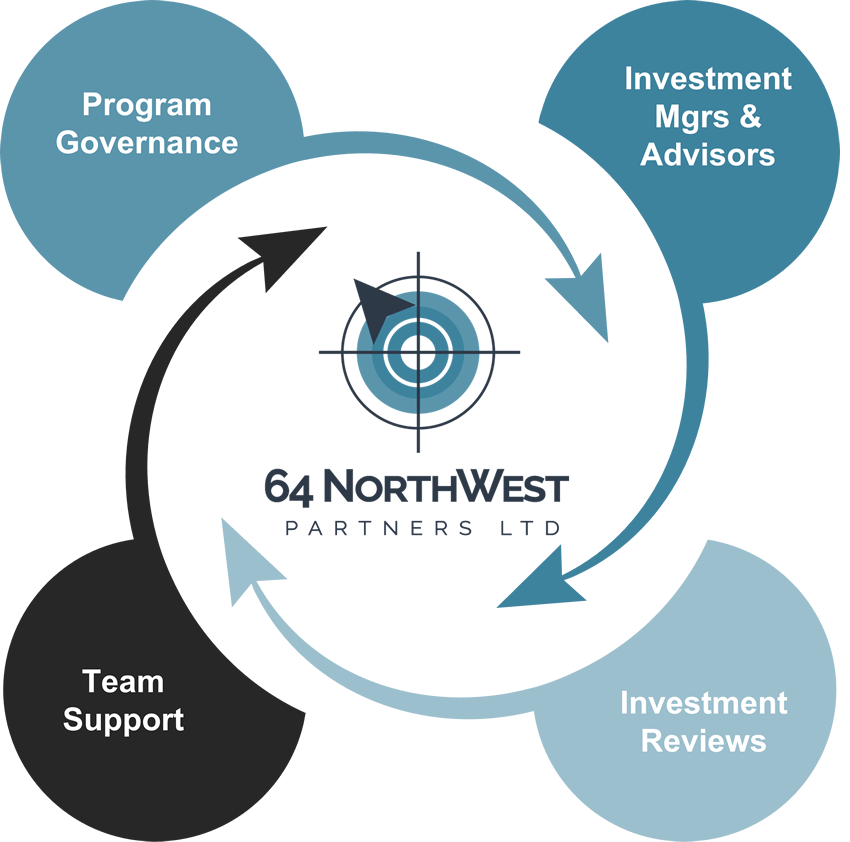 Policy & Procedures

IPS & IMA Review Construction & Maintenance
Forms or Digital Workflows Investment Questionnaires

Board & Management Reporting

Compliance Testing & Audit Support
Predictive insights and impartial advice lead to conviction. Conviction leads to improved performance.